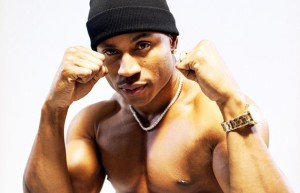 "Don't call it a comeback, I've been here for years!"
It's been a long time since I've posted in my diary. I just got back from a six-week business/leisure trip. I learned, once again, how difficult it is to keep up a healthy green diet while traveling. It is so easy to give back into our old ways of eating and treating our bodies.
I also realized how much my practice to date has ingrained a new sense of health and vitality as well. I am on my way to a full paradigm shift in lifestyle. The underlying engine of healing my Psoriasis, balancing my body and clearing my skin.
Even with all the food I ate on my travels, my skin continued to progress in the right direction. The healing process certainly slowed down. What I could feel now is a keener sense of my pH becoming more acidic as I strayed away from my daily routine.
Now that I'm back home, it's time to reassert conviction, determination and persevere. I WILL HEAL MY PSORIASIS by the end of this year. I will be more closely blogging about my progress constantly to keep myself focused.
To review, These are the most important natural remedies for Psoriasis that I will focus on getting in my body on a daily basis:
3-4 liters of room-temperature water with my alkalizing drops

1-2 green juices consisting mainly of celery, cucumber, broccoli, ginger, carrot, spinach, parsley, cilantro, 1 green apple, 1 kiwi and anything else green I can stuff in there
2-3 8 oz cups of green grass powder stirred into water
Liquid Chlorophyll once per night before bed
Extra-virgin cold-pressed olive oil for cooking and on all green salads
1-2 avocados per day, typically made into guacamole
These six steps will raise my pH very fast. I probably slipped from about a 7.0 back closer to 6.0 or lower. The goal is to get my pH up to 7.25 to optimize healing of my blood.
That is the MAJOR GOAL,  purifying the blood. The cleaner our blood, the more toxins it can process and filter out.
I'm working on an overview guide based on my Psoriasis diet journal that I will offer for free to help others get started on their journey to healing Psoriasis, Eczema and all other skin conditions simply by adjusting what we eat.
Remember this simple fact:
It's not about what you subtract, it's about what you add
This is not a diet of taking away things you like to eat. It's about adding things you NEED to eat to help your body balance, align and heal. We have all the power inside of us to heal any ailment from cancer to diabetes to auto-immune disorders. We have the power. Believe that you are your own Physician and get to work.