Another beautiful morning on the beach down here in Tulum, Mexico where I live. The water was as calm as a lake, I felt peace and serenity as I stared out at the horizon…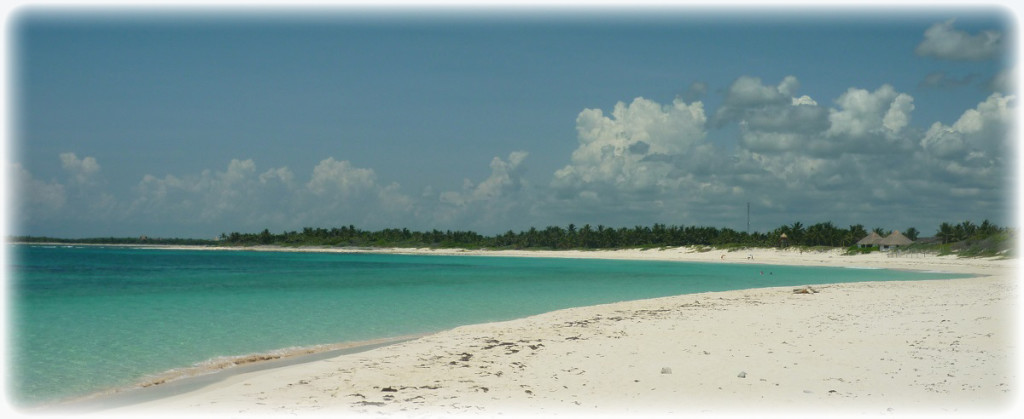 where horizon meets the sky…
where vision meets the eye…
where true self-power is mine…
Every time I visit the ocean for my salt scrub and natural phototheraphy (aka the Sun), it inspires me to write. The salt soothes and exfoliates the skin, the water brings me a certain silence that I quite enjoy.
One that allows me to focus on my body and the work I am putting in, now that I have been consistently fueling it for over a year now. Practicing qi-Gong and Yoga have been a huge part of my healing journey.
I am putting together a workout plan for Psoriasis healing that will cover the poses and stretches I do everyday in great detail. There is so much power in our breath and energy is circular, it must constantly flow.
Well, the path continues with great steady progress. The practice gets tighter with more becoming second nature. My lifestyle has almost completed a paramount paradigm shift.
As my body continues to fight the good fight. I am noticing a fastening shift in the pace of my healing. I can tell that the Psoriasis symptoms, toxins and all pathogens are being flushed from my skin cells and tissues back into my bloodstream.
As this process progressively picks up the pace, there are 4 specific signs to look for that prove Psoriasis symptoms are healing completely. I want to go over these aspects with you so your confidence and conviction will continue to strengthen as your skin goes through every level of purgatory to cleanse and find balance…
1. Rashes progressively forming around spots
This is the most noticeable phenomenon of the healing process. At first, I was worried I had drawn another infection.
That wasn't the case though, as the symptoms didn't worsen and they seemed to be isolated around the more recent Guttate Psoriasis spots on my arms and legs. The rash has slowly spread around other spots.
This is why I'm excited about the rash, lol…the spots that it is spreading around are flattening and fading. So What I have concluded from this is that the rash is a sign of the toxins being purged from my skin cells and tissues and dissipating back into the blood stream for filtration and removal!
My body has figured out the full signature of these toxins and is systematically flushing them out, slowly but surely.
2. My large plaques are flattening and dispersing
Another pleasant aspect I'm noticing is the raised, irritated plaques of skin are smoothing out as I get rid of Psoriasis. As the excessive chunks of skin that form the plaques are mostly gone and much less red, I have noticed a large reduction in my overall inflammatory responses and itching episodes.
Whereas before, the spots would typically form and stay in perfect circles with raised edges, they now are breaking apart and spreading out. I haven't had any new spots appear in over a month. I see this the most on my right leg, where a large perfectly circular plaque existed for over five years, is now a battle ground of irregularly shaped plaques and small zits.
As the toxins continue to move out of the skin and the body remains alkaline, the acidic condition that causes reactions and itching sensations is much less potent. I have slowly changed the arena in this game, and more victories come each day!
3. Puffiness and swelling on my ears, eyes and nose
As my body squeezes toxin out of every orifice, I believe this is a common reaction to have. I have soreness around my nostrils, chapped lips and some swelling in my ear lobes.
I had Psoriasis all over my scalp and face, so I expect that as this massive amount of detoxification goes on waste will be exiting at these spots. There will be continuous reactions to this healing process, I feel them being less and less significant.
I certainly feel a bit off, soreness and fatigue here and there, that's part of the P healing growing pains. It is so important to get a good amount of sleep through this time. I focus on 7-8 hours a night. Getting some water in as soon as I get up and before bed. The primary goal I have for everyday is 3-4 liters of water. My next post will be about "how to alkalize your water to empower your cells"
The key is to stick to the practice, stick to the Psoriasis remedies that need to be added everyday. Make a sound effort towards removing a few certain foods and introducing others that can really help the body fuel up for this fight!
Stay practical, don't go to extremes, a methodical approach is the way of the Warrior! I am on my way.
You will find inner peace in the practice