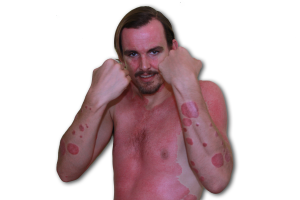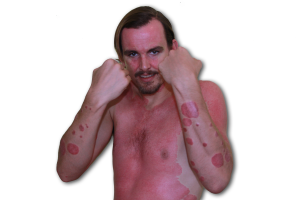 I'm coming up on my year anniversary! The first year from the date I started my divorce with Psoriasis ;).
There have been a lot of ups and downs so far. I am seeing amazing progress, especially the past four weeks. The Psoriasis is healing the most on my scalp and shoulders. My chest, abdomen, thighs and more of my oldest spots are free of excess chunks of skin and less red.
I can see freckles and veins on my shoulders I haven't seen in over two years! This is so exciting, and I feel strongly that what I'm doing can work for anyone.
The itching is coming to an end.
One thing I have noticed throughout this past year was an increase in small Guttate-type spots forming up and down both forearms and my lower right leg. It seems  that they collect like satellites around my large, old plaques.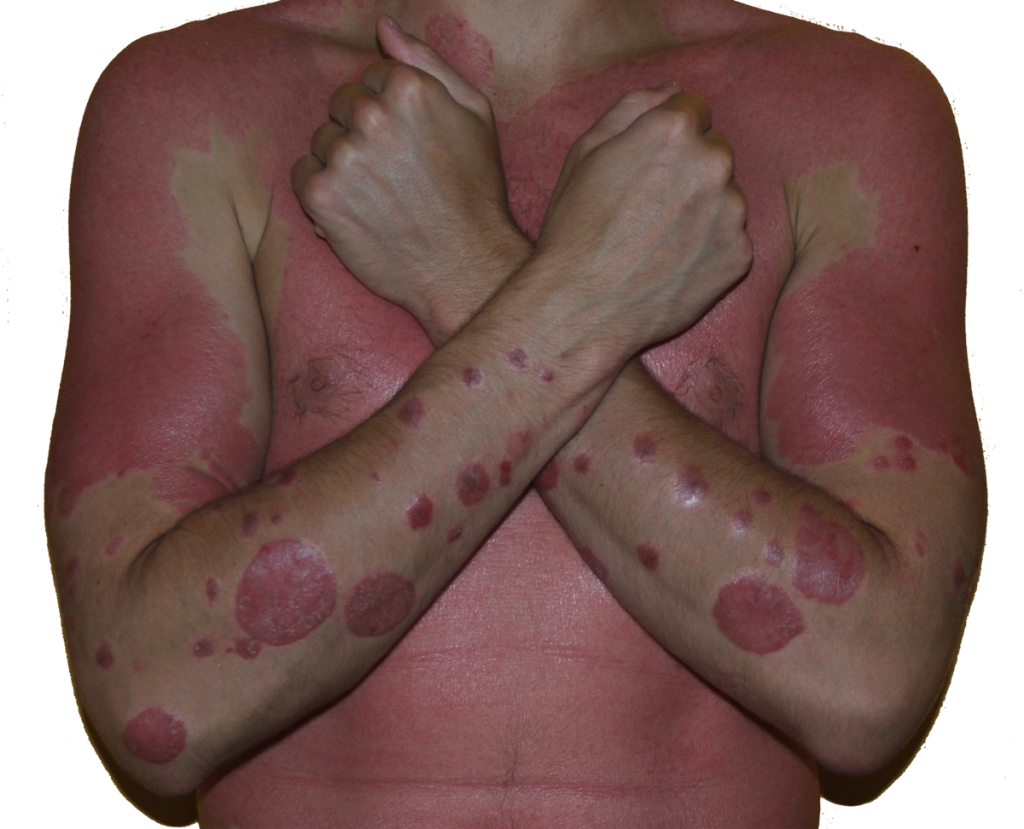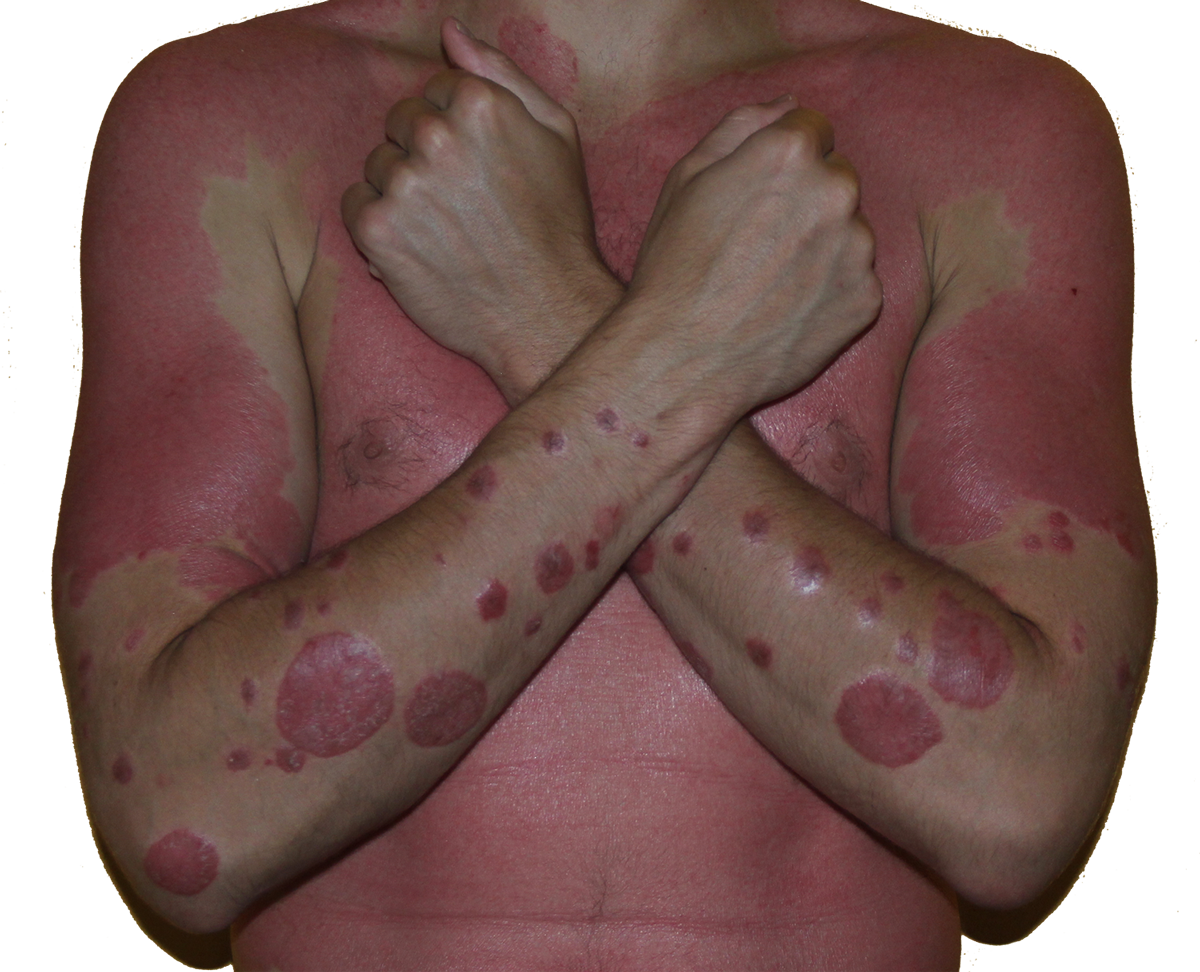 There are a bunch of them, and at first it was a bit nerve wracking as they vastly multiplied. I went back and re-read some chapters from The pH Miracle on the aspects of die-off symptoms getting more aggressive and sporadic before and as they get better.
These "satellite psoriasis spots" don't behave like the old spots did as they came about. These are more like acne, I've noticed bumps, lumps and some white-heads. Some come and go quickly. Most are now fading.
The main two aspects I've noticed is that they run along my largest veins down my arms and they are now surrounded by slight rashes.  I think these are toxin exhaust points for my body as it filters out microforms.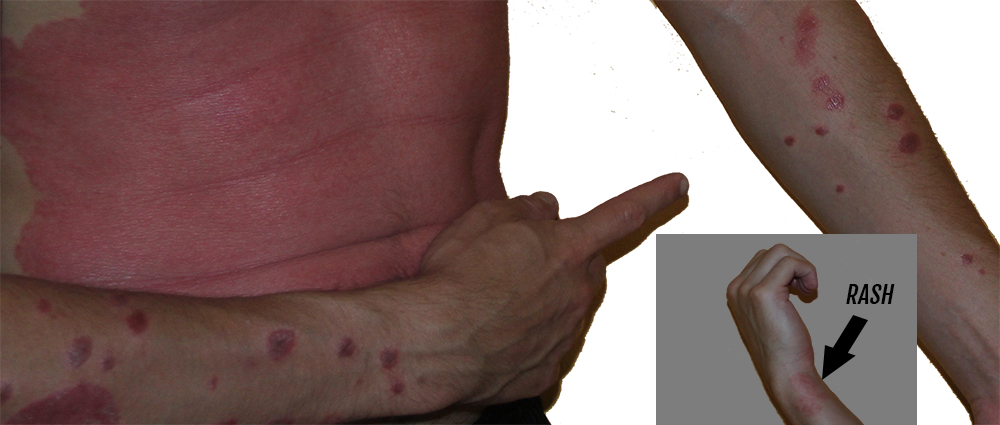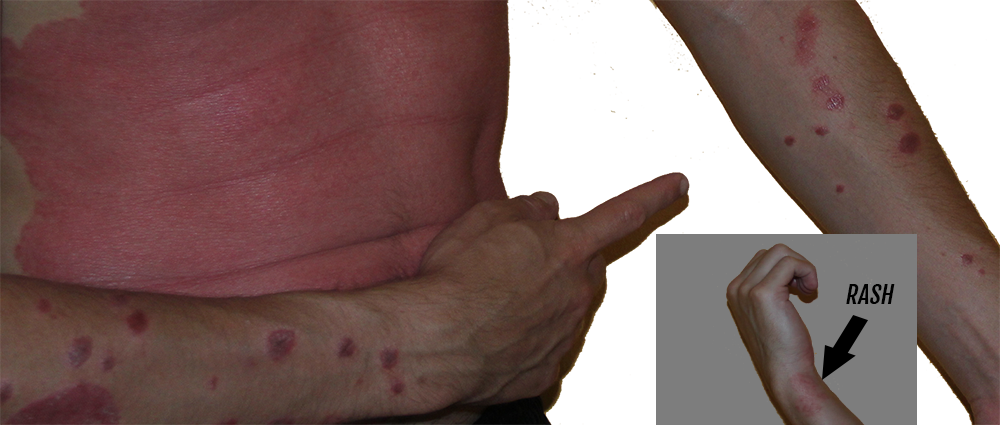 It makes sense that, as my body clears out microforms from concentrated areas around my core and vital organs, it needs to isolate and exhaust them at the extremities.
At the end of the day, my body is going through a constant waste removal process, working overtime. There is a lot of work to do and I continue to fuel up!
I think the most important natural remedy for Psoriasis right now, is the Cell Power drops. On my six-week travel in July, they were the only thing I was adding everyday, and my diet certainly wasn't great.
Trust me, as you modify your diet and lifestyle to heal Psoriasis naturally, you will be trying many things, finding what works for you, and constantly studying results with a magnifying glass. So every new spot that pops up has potential to be devastating.
These little spots are going to come, and they will go away as well, so when you see 'em, don't sweat 'em! These are signs that your immune system is identifying the invaders and they are being eliminated.
Don't sweat the small stuff!
Stay focused on all the positive reinforcement you are providing your body to heal itself and the decrease in your oldest plaques.
So the three main signs of microform die-off and progress are:
groups of small spots classified as "Guttate Psoriasis" in the arms and legs
rashes that resemble poison ivy symptoms
an increase in nail psoriasis
I'm going to keep up the good fight, I have seen plenty of tangible improvement. I am convinced. I believe I am see signs of healing Psoriasis naturally!
"…The dawn is always darkest, just before the day…"