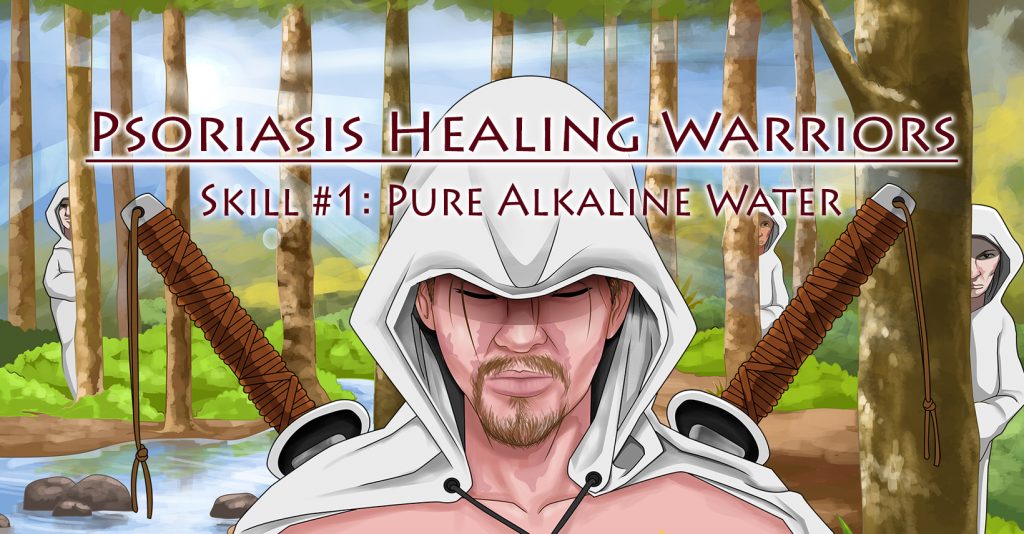 I wanted to post a quick update on how I drink my water each day! This is the #1 most important part of my Psoriasis diet plan!
I get the question a lot, and so here's how I drink myself healthy!
I Strive to drink 3-4 liters of pure water every 24 hours.
▶ Pure Alkaline Water heals Psoriasis
Water source must be as pure as possible, this is extremely important. If tap water is used, be sure to at least use a filtered spigot or pitcher. Check for old copper pipes in home that may be rusting into the water supply. Copper must be eliminated from the body to fully heal Psoriasis.
Look for any regional water delivery services from springs sources that is steam distilled and delivered in BPA-free jugs.
When purchasing water on the go at stores, look for Evian brand. It's widely available and the most beneficial water to drink. Avoid Dasani, Aquafina, Fuji, Smartwater, Nestle Pure, Deer Park and the other widely available top brands. Those are useless to the body.
Store water in glass or BPA-free plastic water bottles (http://amzn.to/2si0Gbe) or jugs at all times.
Upon waking, drink 1 liter of pure water with 1 whole lemon squeezed in. Drink in 10-15 minutes as a cleansing flush for the liver. Lime can be used if lemons are unavailable.
Lemon water has an alkaline-forming reaction in the body due to eliminating bad acids and their sources. Even though lemon is acidic, it has alkaline effects on the body due to anti-septic and anti-microbial benefits. It also delivers a good amount of trace minerals.
For 2nd liter, I add liquid chlorophyll which oxygenates the blood and alkalizes the gut and bowel. I use this paraben-free liquid chlorophyll (http://amzn.to/2Fe3ETB)
For 3rd liter, I do either liquid chlorophyll or lime. Sometimes, I add both.
A pinch of Celtic sea salt (http://amzn.to/1ZgzvE0) can be dissolved into water for trace minerals. Himalayan pink salt can be used if Celtic is unavailable.
Cucumber slices, shredded ginger and mint leaves crushed into water can also be used to make alkaline-forming water and to change up the flavors and keep water interesting.
Drink 16oz of coconut water from green young coconuts in afternoon or evening. This provides liver with electrolytes and gives you a nice energy boost. Look for the 16oz steel cans that have no added ingredients or sugars.
A baseline rule is to drink half of your body weight (lbs) in fluid ounces of water. For example, I weight about 200 lbs, so I focus on at least 100 fluid ounces, about 3.5 liters at LEAST.
The more water you can consistently drink, the faster you will heal. Coconut water counts as part of your daily intake.
Keep a raging green river flowing through your body at all times Warrior!
Watch this video and try these Qigong breathing stretches: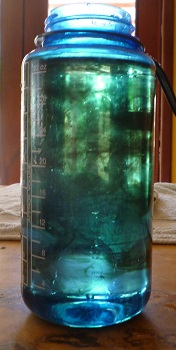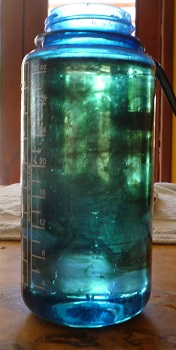 Happy Healing!
Remember, you are NEVER alone in your journey to cure Psoriasis anymore, Never.
Just in case you need it again, here's a link to my Guide to Self-Healing Psoriasis…
https://www.psoriasisdiary.com/heal
I am here to support you, if you haven't already, join my Facebook group below to get into the conversation and talk with other like-minded Warriors who will help train you into becoming the person your body needs you to be.
Matt
A Warrior Who Is Curing Psoriasis Naturally & Helping Others Do The Same
—
DO YOU NEED ME TO MENTOR YOU? I CAN HELP YOU HEAL DEEP CAUSES:
http://phwarrior.com/
JOIN MY WARRIOR CLAN AND LEARN HOW TO BEAT PSORIASIS
https://www.facebook.com/groups/HealingPsoriasisWarriors/
SUBSCRIBE TO MY YOUTUBE JOURNEY AND GET REALLY HELPFUL TIPS
https://www.youtube.com/user/PsoriasisDiary
CONNECT WITH ME ON TWITTER FOR INSTANT QUICK UPDATES
https://twitter.com/matthewpludwig